Ultra-Premium High Quality Whey Isolate
Phormula-1
VIEW PRODUCT
Latest Stimulant Based Nootropic Preworkout
Evogen EVP Extreme N.O.
View Product
San Jose's Nutrition Store of Choice
The Nutrition Palace carries a wide variety of vitamins and supplements, work out gear, protein, and healthy snacks.  Our nutrition store is located in Campbell, CA near both Los Gatos and San Jose, CA.
View Nutrition Products
A Supplement Store that Delivers
"we pride ourselves in carrying products, we know will work." Farinaz, the owner
Testimonials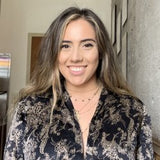 New favorite place!!! I stop here after I grocery shop to get all my snacks + sweets. These items keep me away from all the full fat, sugar + carb filled treats you'd normally buy. I love their selection as well, as I'm picky with sweet flavors. Only been here twice, but I can't wait to try more!

Also - Farinaz, the owner, is the kindest woman! My first time in it was sample Tuesday so I got to try nearly everything that I ended up buying. She was so helpful + I'm really rooting for her business - awesome job!
I am a huge fan of Nutrition Palace!  I wanted to check them out since I work in health/wellness and wanted to see the various options I could offer my patients.  The staff is extremely friendly and very knowledgeable.  They have a wide range of supplements to enhance workout, recovery, and everything in between.  Amazing products (I have tried the pre-workout and protein puffs) and I absolutely love them.  I would suggest anyone give these guys a try and you were not be disappointed in the options and staff!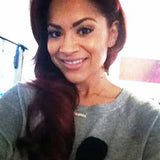 Love This Place! Farinaz has been very helpful with educating me on my nutrition and fitness journey. Before coming here I had no idea where to begin on what supplements to be taking for my fitness goals. She has really taken her time with every visit with me. I had always been intimidated going into these shops but she has definitely changed my point of view into the fitness world. I have recommended many clients and friends to go in and see what it's all about!  Looking forward to my future progress and goals set with Nutrition Palace. Thanks guys!